Every day there is some kind of news related to global warming and climate change here and there throughout the world! This time it is Kashmir, after Uttara Khand.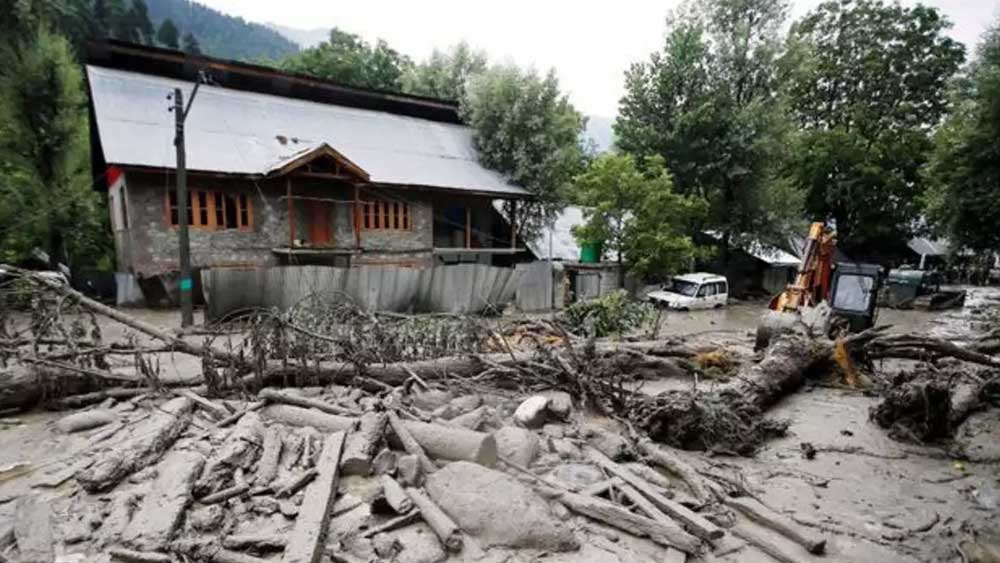 This is highly devastating because heavy rainfall in a mountainous region can wash away everything. No region is safe starting from hot and humid plains to hot and arid desert!
Cliamte change is a universal problem facingumanity today. Let us fight it together locally and globally. This is high time. Let us plant trees. Each one Plant one, at least. Plant for ourselves so that we can assure supply of oxygen for ourselves. Let us promulgate law. Let every one of us be accountable!
It is not enough to include this in school syllabus. All the children of the preset generation are well-aware. The school authorities must assign this as Hometask for Practicals and Projects. The Civic authorities will have to look after whether its citizens are obeying this practice or not. Let the Parliaments and all Heads of States initiate Bills and enforce Laws regarding this !